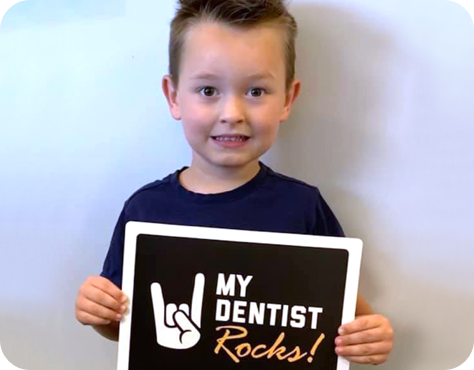 Oral Health for Your Baby
As a parent, you may wonder how to keep your child's mouth healthy and cavity-free. Well, I have great news for you! This blog will provide you with helpful tips for keeping their smiles healthy.
How old should a child be for his first dental visit?
Establishing a Dental Home by age one where your child can receive preventive dental care and have regular check-ups will set them on the right path for a lifetime of good oral health. Don't skip scheduled preventive dental visits during the hustle and bustle of the season.
How does diet affect your child's oral health?
Diet plays an important role in cavity formation. Sugary candy, cookies, and drinks are part of our lives and are hard to avoid. Try to moderate sugar intake and watch out for carbonated drinks which erode teeth. Limit sugar intake by checking labels and buying sugar-free varieties of food options, if possible. Keep an eye on snacking, too – ideally, children should have no more than three snack times a day. Different types of cheese such as aged cheddar, Swiss, mozzarella, and Monterey jack are great as a snack or to eat after a meal because they clear the mouth of food and neutralize the acids that attack teeth. Fresh fruits and yogurt also make good snacks.
How can I help my child to keep good oral hygiene?
Maintaining good oral hygiene is essential for healthy teeth and gums. Help your child brush twice a day with a toothpaste containing fluoride. The ideal time to brush is after breakfast and before bedtime using a soft bristle toothbrush. Sticking to structured and predictable tooth-brushing times makes the habit become routine. It is always a good idea for parents to help and supervise brushing for school-age children until they are 7-8 years old. Helping your child with flossing will keep their gums healthy, too.
Smilen Dental Group specializes in pediatric dentistry and can help provide the best care for your child. Contact us for an appointment.