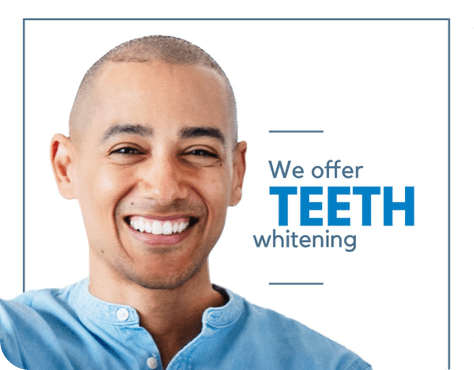 Cosmetic Procedures to Enhance Your Smile
Cosmetic dentistry is generally used to refer to any dental work that improves the appearance and functionality of teeth, gums and/or bite. It primarily focuses on improvement in dental aesthetics in color, position, shape, size, alignment and overall smile appearance.
Some cosmetic procedures that we offer are:
Bonding: A tooth colored resin is applied to areas of teeth to repair chipped or cracked teeth, close gaps, change the shape of teeth, etc.
Veneers: A laboratory-fabricated pressed ceramic or a composite that is used to close gaps, protect broken teeth and improve esthetics.
Teeth Whitening: Using either an at-home professional teeth whitening kit with custom made trays or coming into the office for a whitening process, teeth whitening will definitely enhance the brightness of your smile.
Crowns and Bridges: With the progress in development of dental materials, these days, crowns and bridges are extremely esthetic options to protect teeth which are broken, have had root canal treatment, or to replace missing teeth. There are a wide variety of dental materials to choose from based on the position of a tooth in the mouth to help improve function and esthetics.
Call us at 203-774-0019 to discuss cosmetic options to enhance your smile.